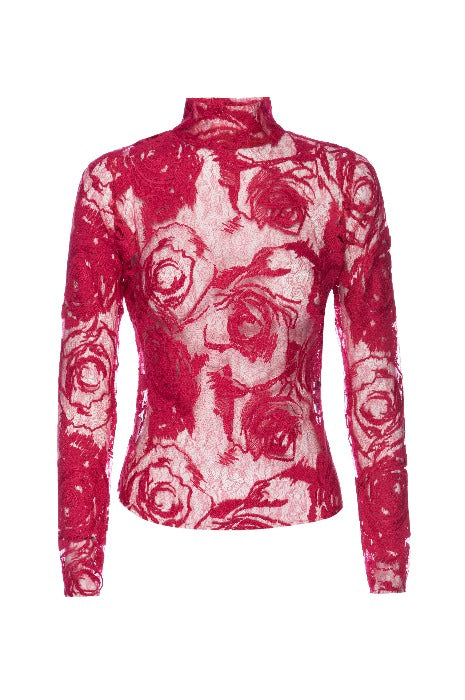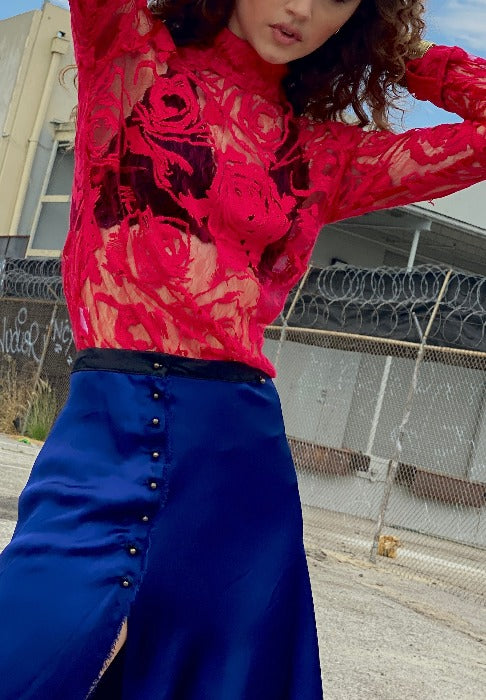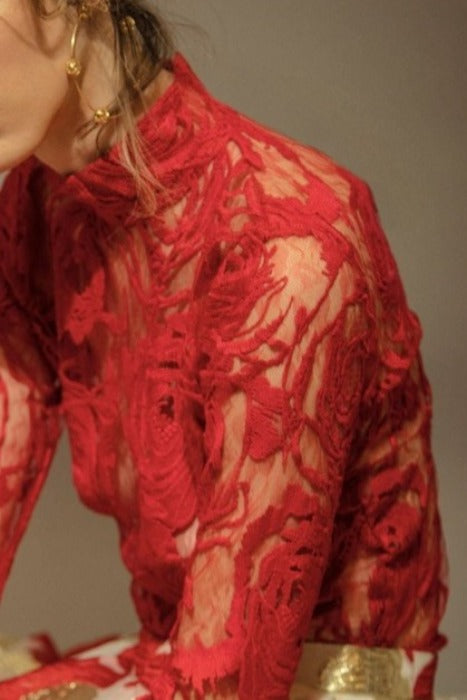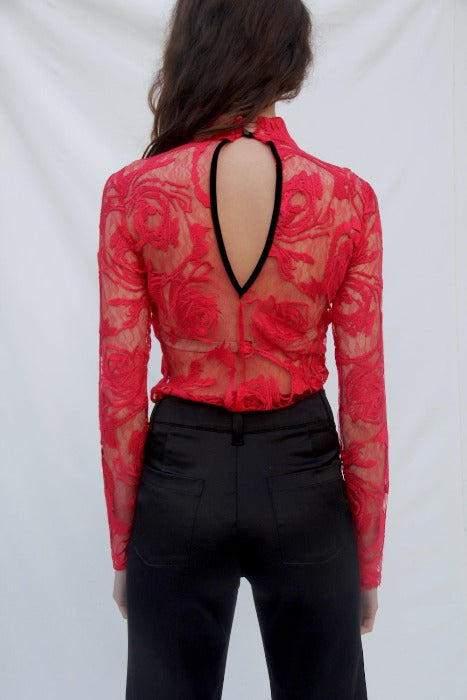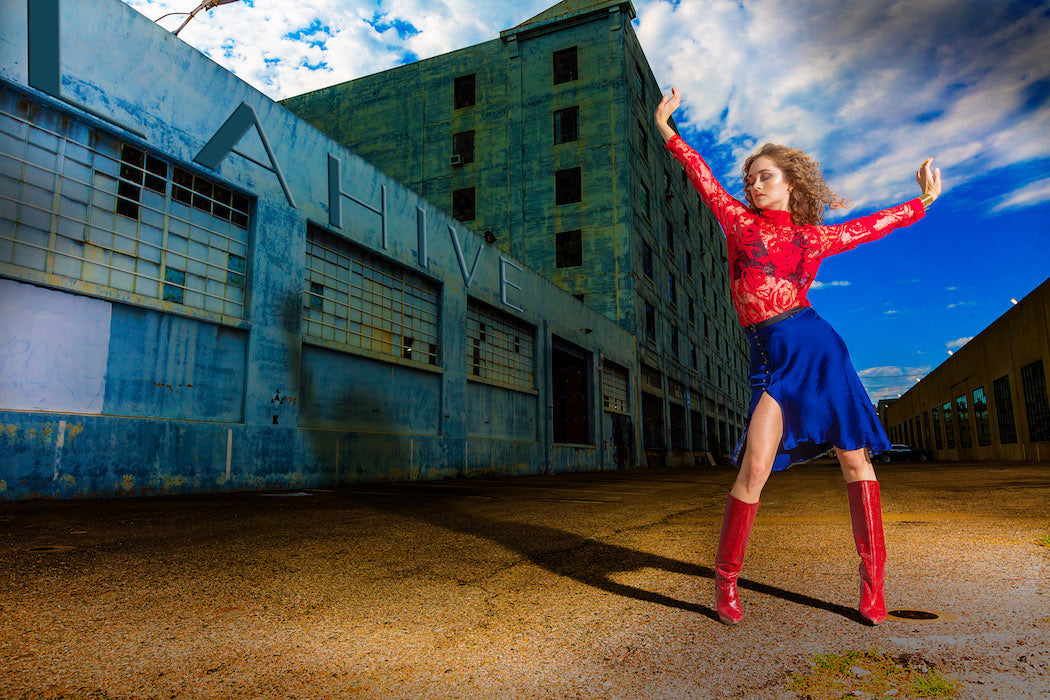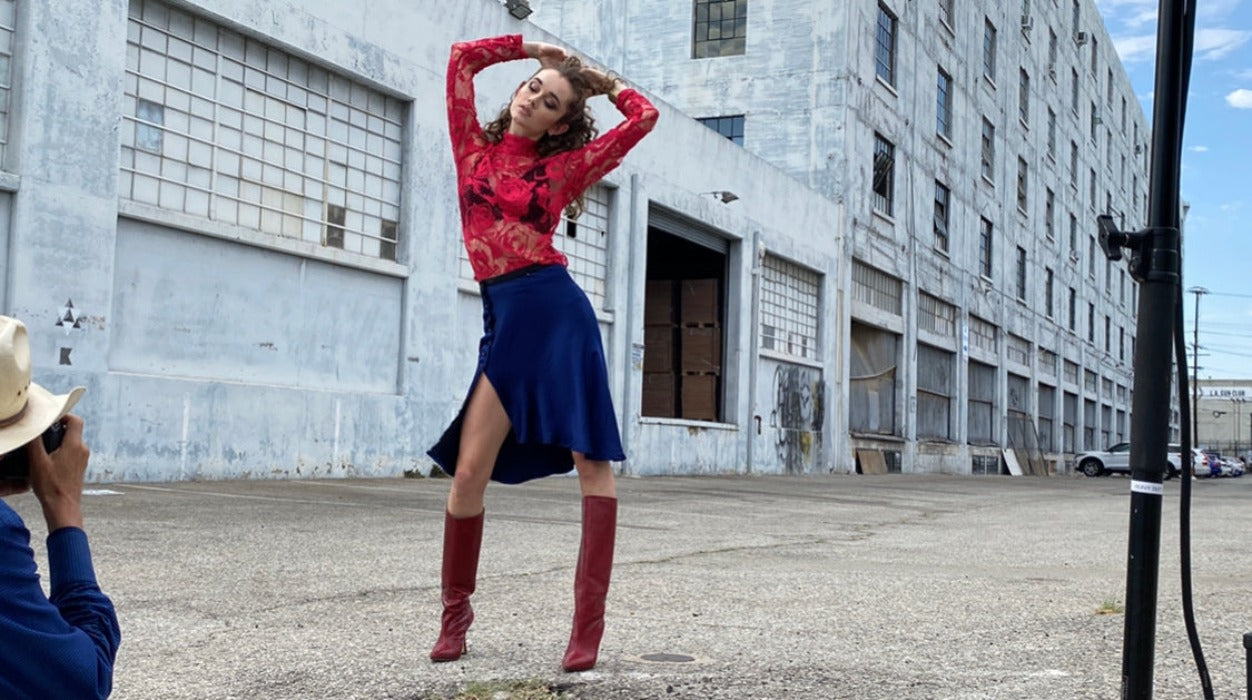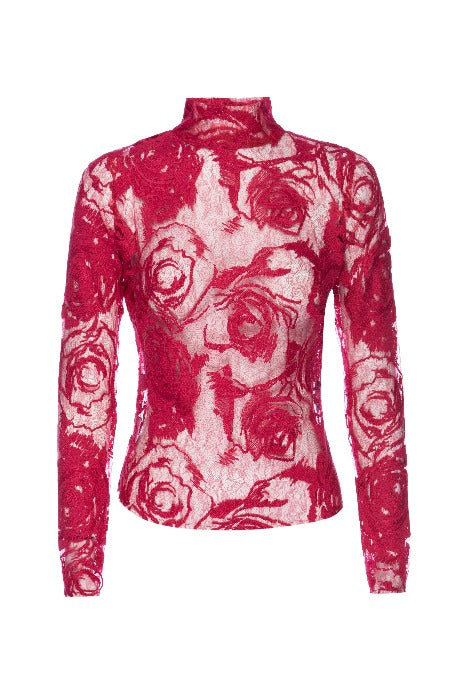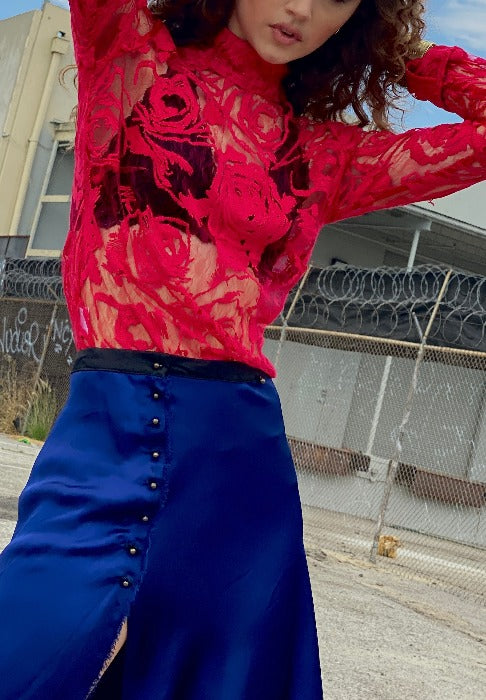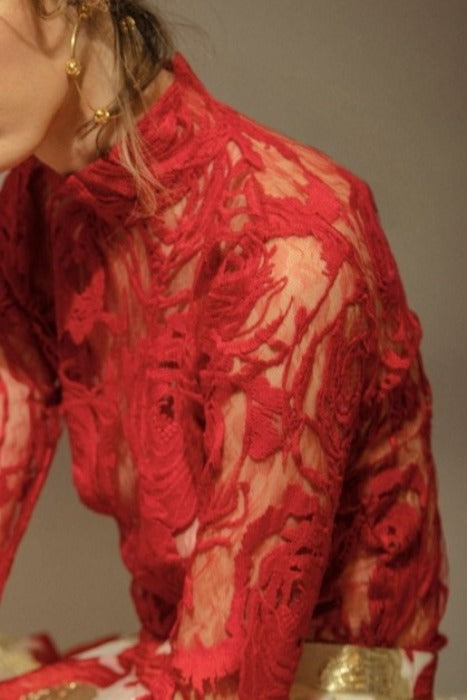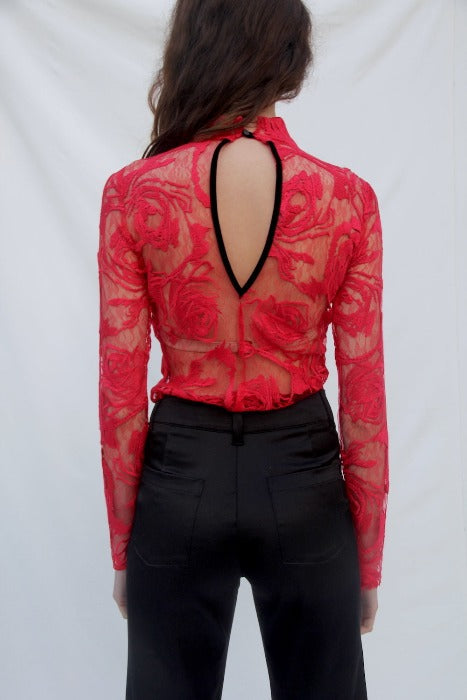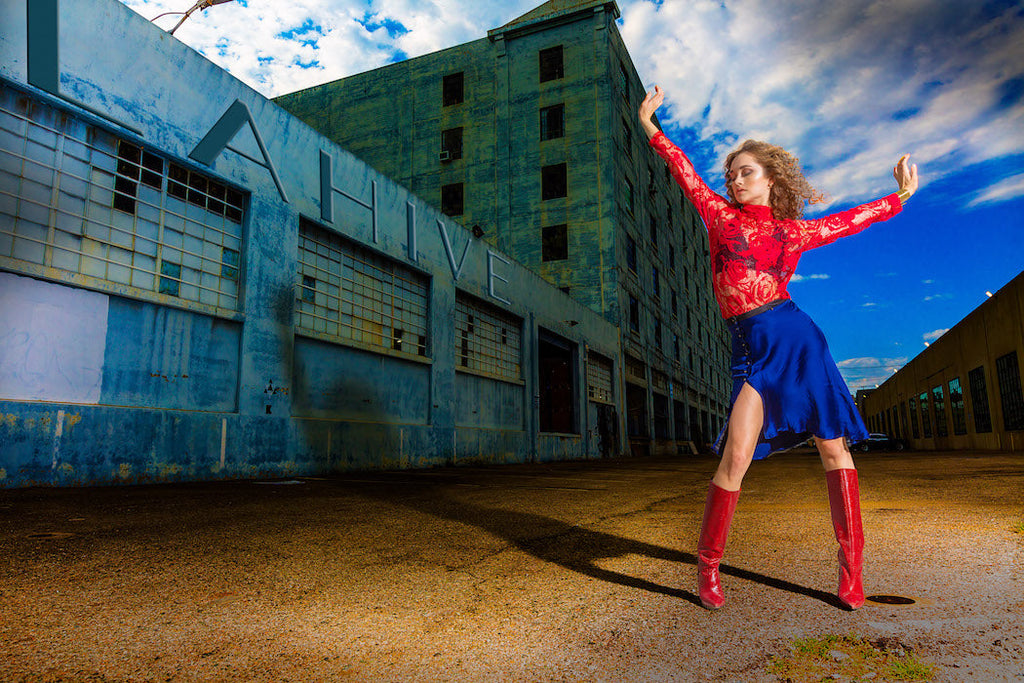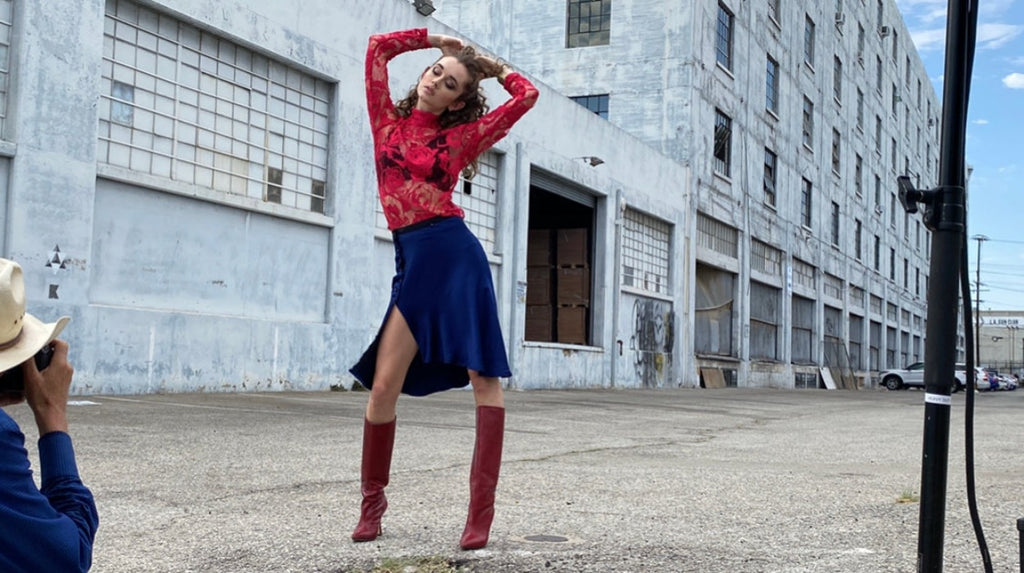 On Sale
ROSE Lace Embroidered Top
DETAILS:
Achieve an elevated aesthetic with the Rosie top, featuring semi-sheer fuchsia lace and a hot fuchsia cotton embroidered detail. Cut with long sleeves, a mock turtleneck, and a fitted bodice, its keyhole back is edged in black velvet trim and bias binding. Check the measurements before purchase for desired fit. Perfectly complemented by the cobalt blue Sabine skirt.
Rose is meant to be very fitted.  For a looser fit, we recommend sizing up.
CONTENT + CARE:
Material: Upcycled poly/cotton/nylon blend
Care: Hand wash cold with mild detergent and lay flat to dry.
FIT:
The length of this top falls about 3" below the true waist
XXS length 22", bust 32", waist 26"
XS  length 23", bust 33", waist 28"
S  length 24", bust 35", waist 30"
M  length 25", bust 37", Waist 32"
L  length 26", bust 39", waist 34"