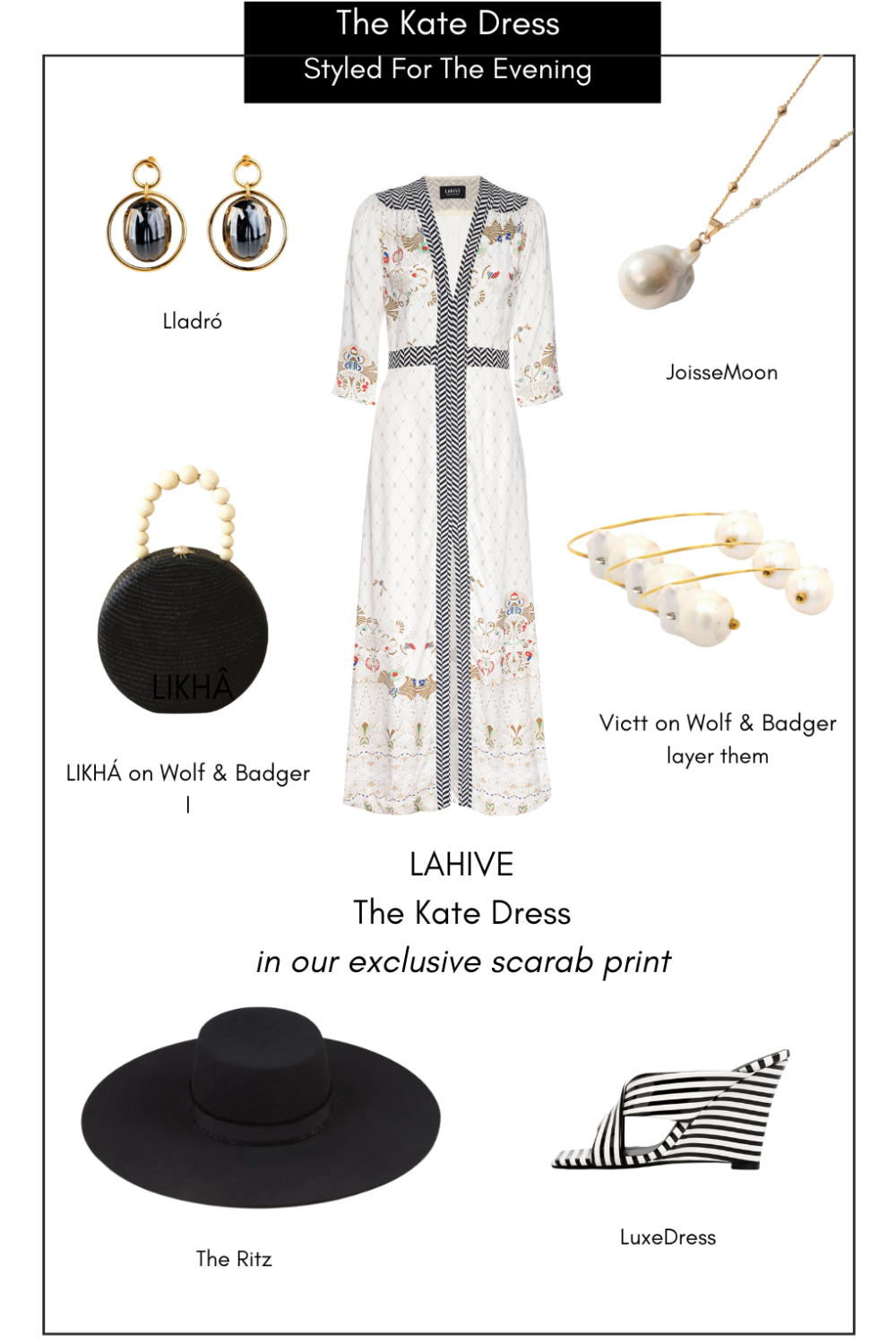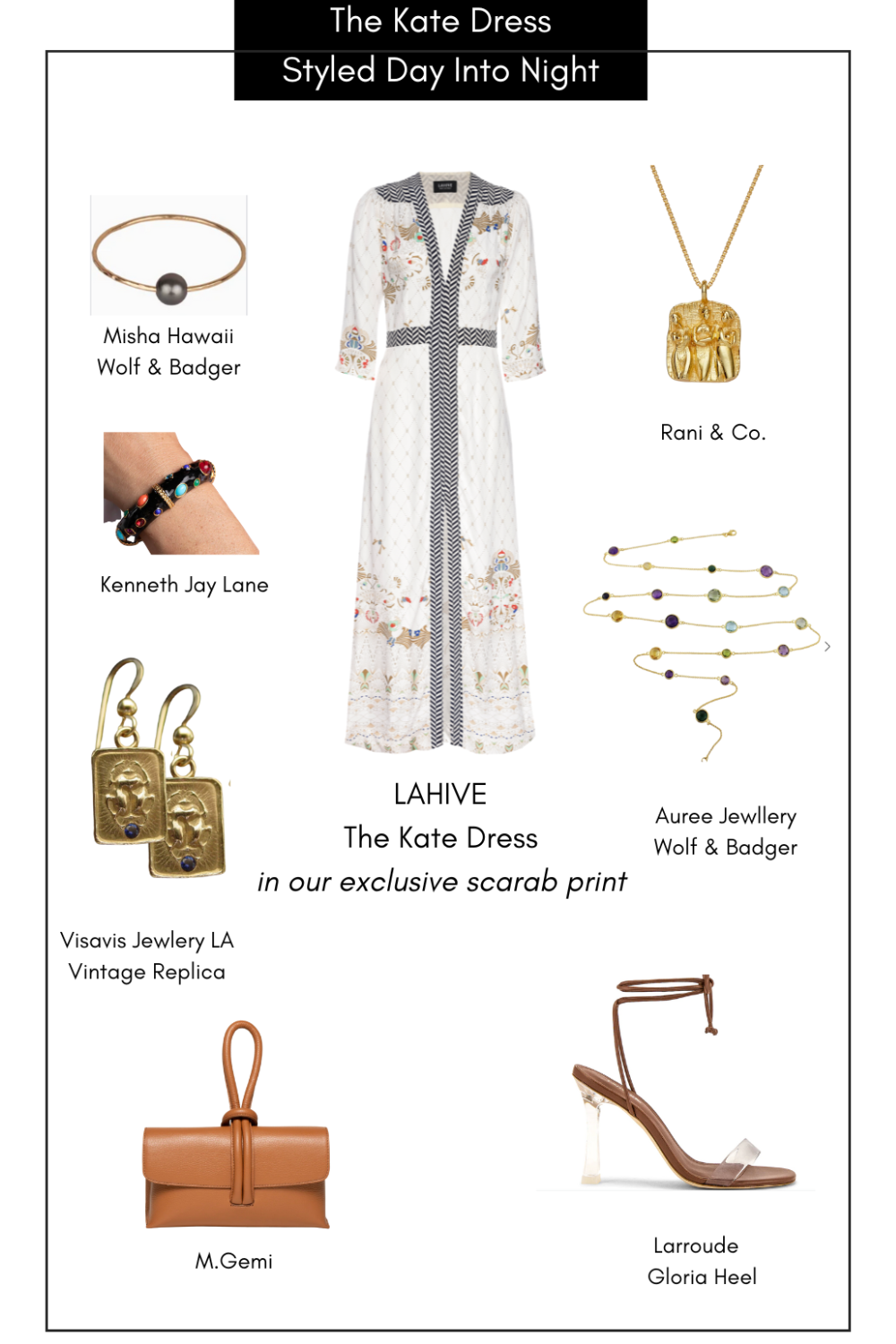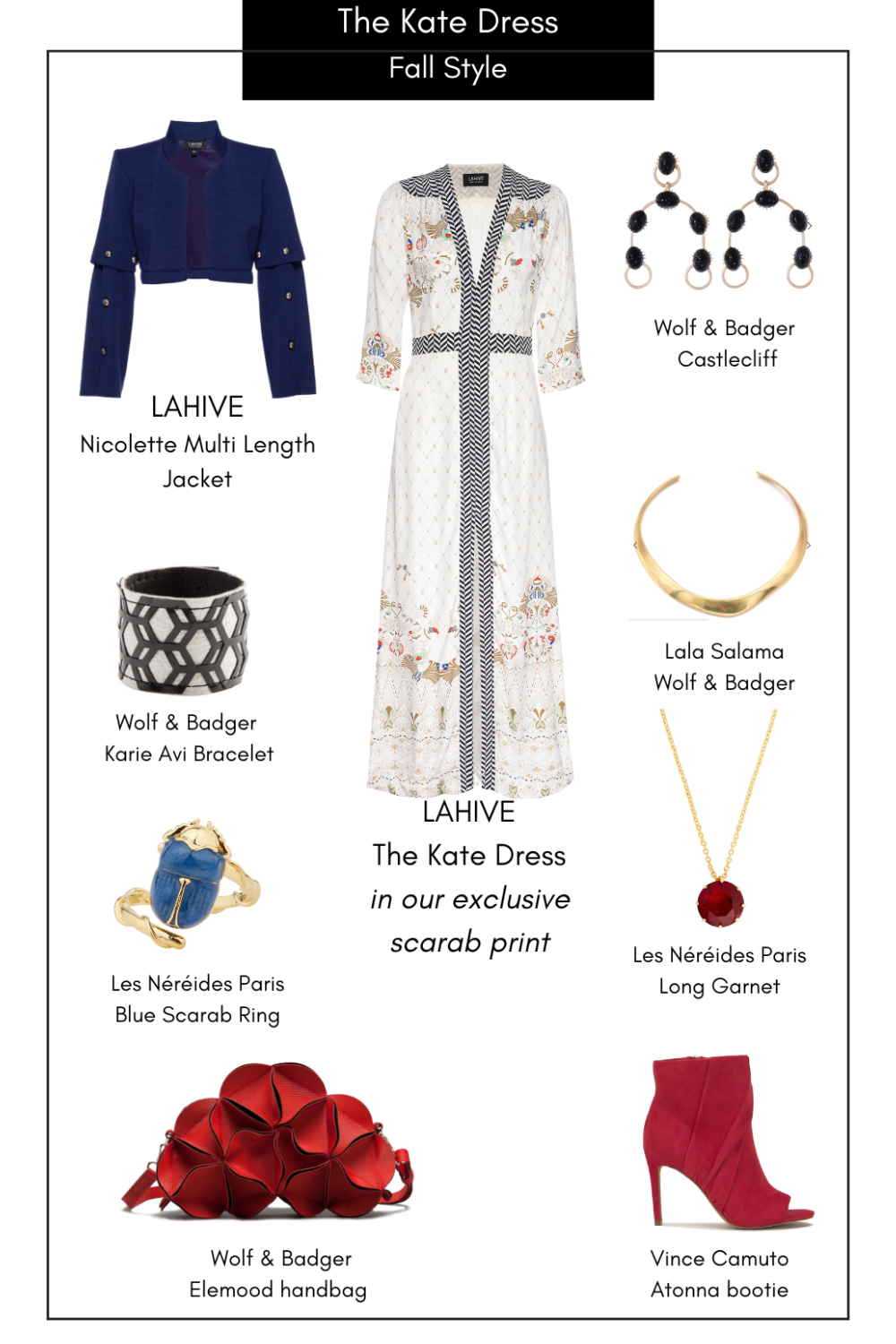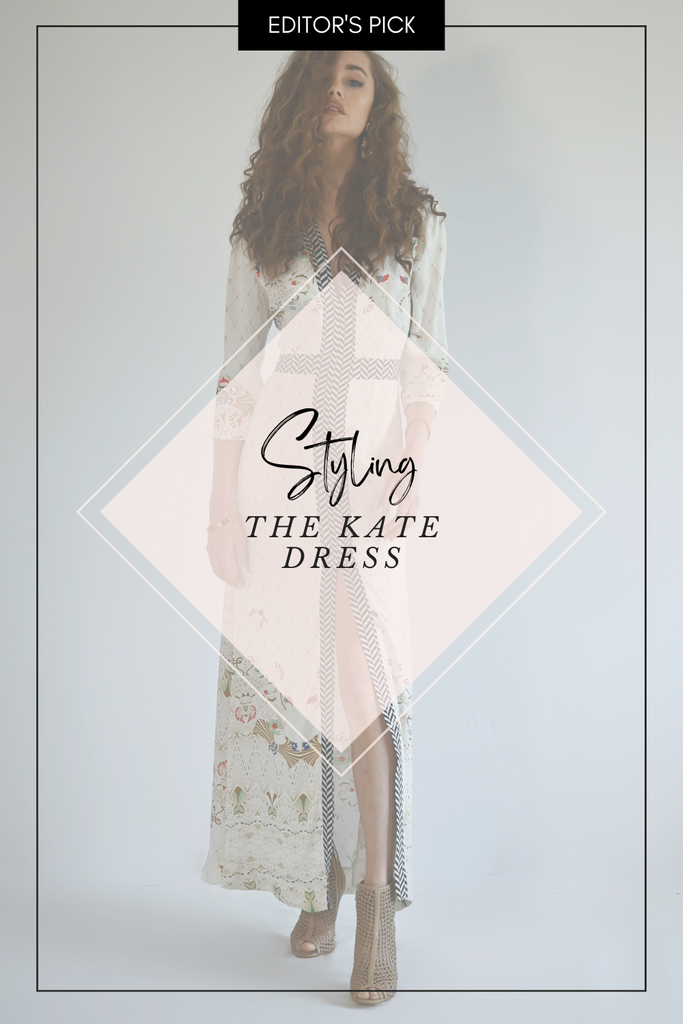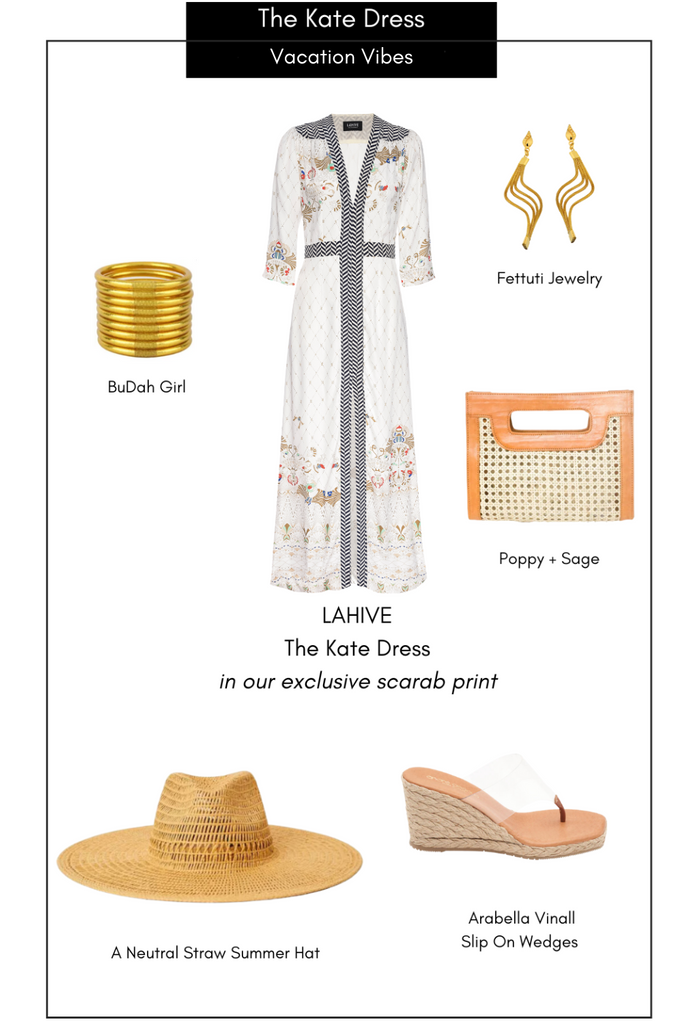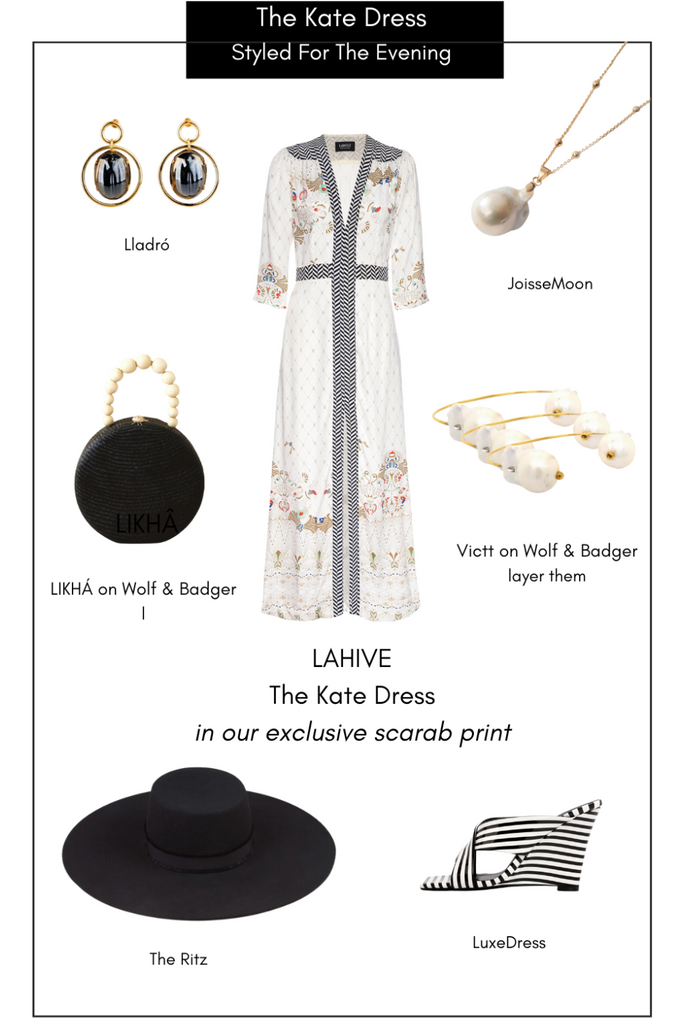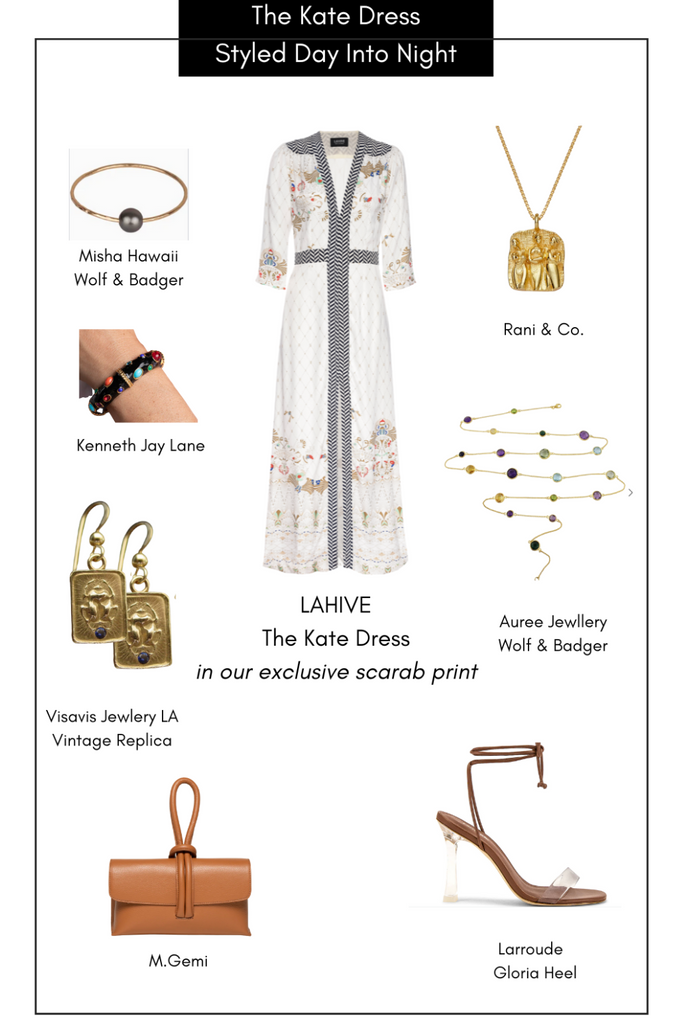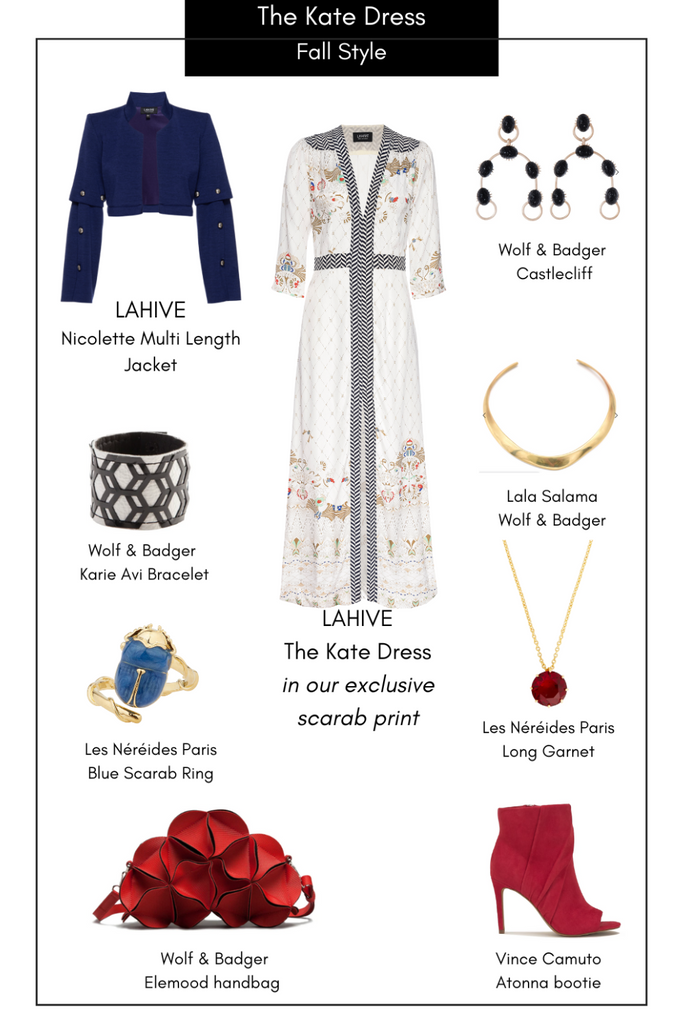 On Sale
Editor's Picks + Style Tips: The Kate Dress
This seasonless dress is ready for any weather, and we provide tips on how to style the Kate Dress in both Spring and Fall. To bring out the subtle colors of this dress, pair it with shoes, purses and accessories that echo the colors in our exclusive print.
Look 1: Vacation Vibes
 For a casual yet refined outfit, pair this dress with a straw hat and low wedges for a perfect summer get-up. Finish off the look with a hint of glimmering gold.
Look 2: For the Evening
The Kate dress is a versatile piece that can be adapted to numerous occasions, with her summer look shown here. To transition into the colder months, simply replace the wedges with a stylish winter heel.
Look 3: Day Into Night
To best accentuate You in the Kate Dress, pair it with neutral-toned accessories for a classic evening look. Whether you're out for a day date or a night out, you'll look radiant.
Look 4: Fall Style: Making It Colorful
As winter approaches, it's enjoyable to experiment with different fashion combinations and make a statement. Our Kate dress has been designed to provide a cheerful contrast in winter whites, with the ability to add a vibrant splash of red, blue, and black and white stripes for visual interest. The herringbone or stripes can also be worn to expertly accentuate other prints, creating an effortless, fashionable look. Impress your friends with creative styling and tasteful coordination. Paired here with our Nicolette jacket worn short.