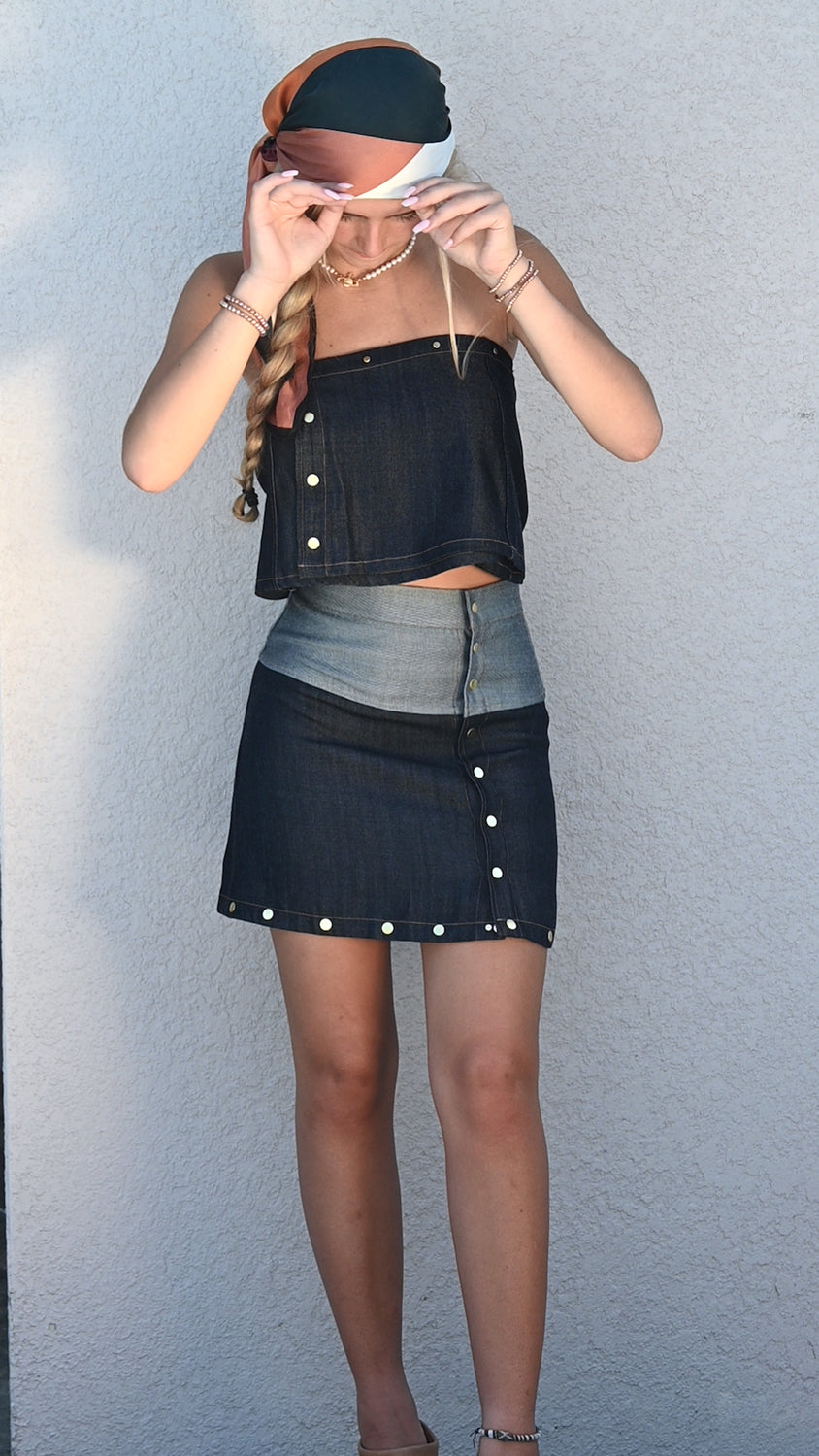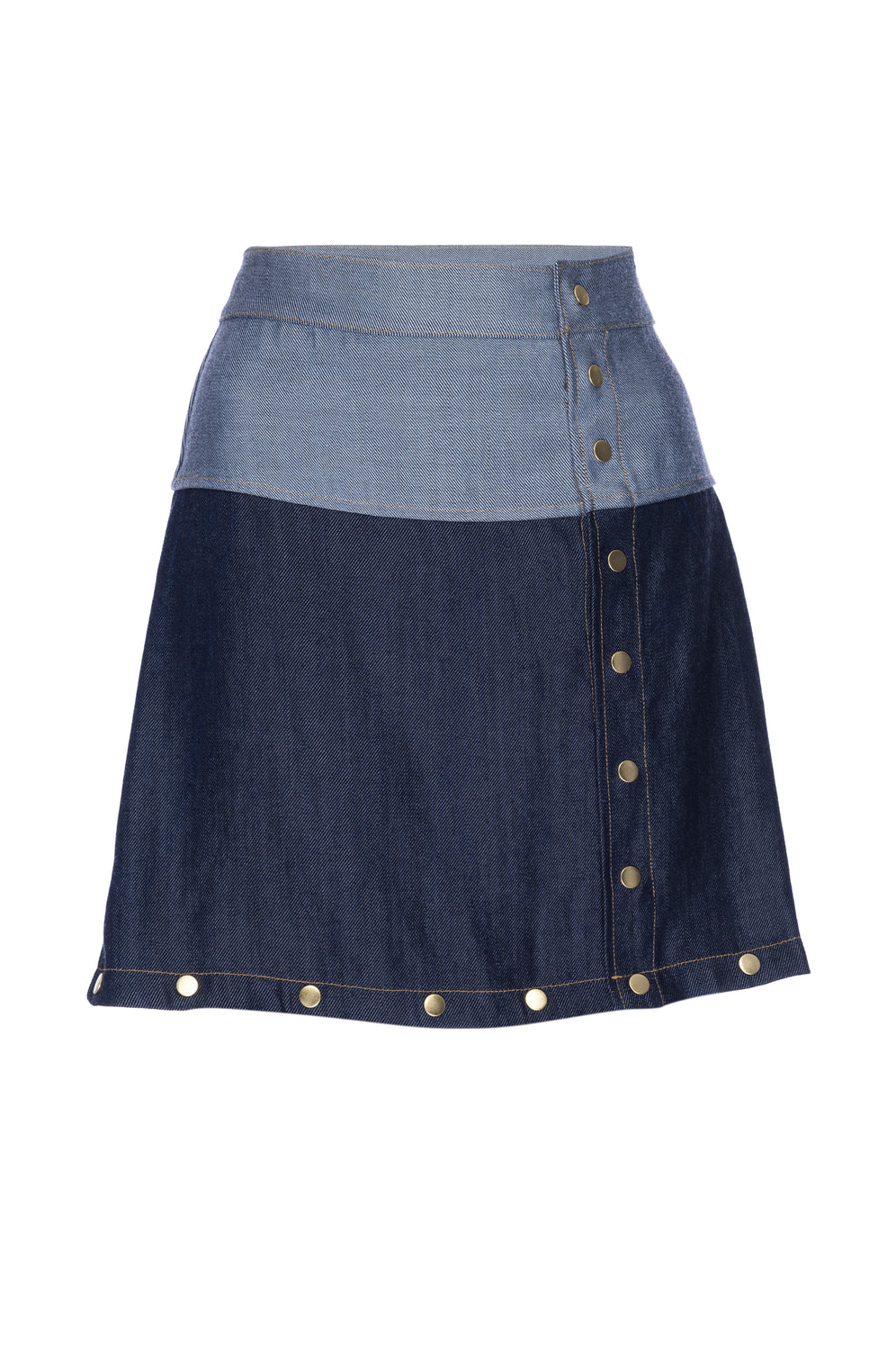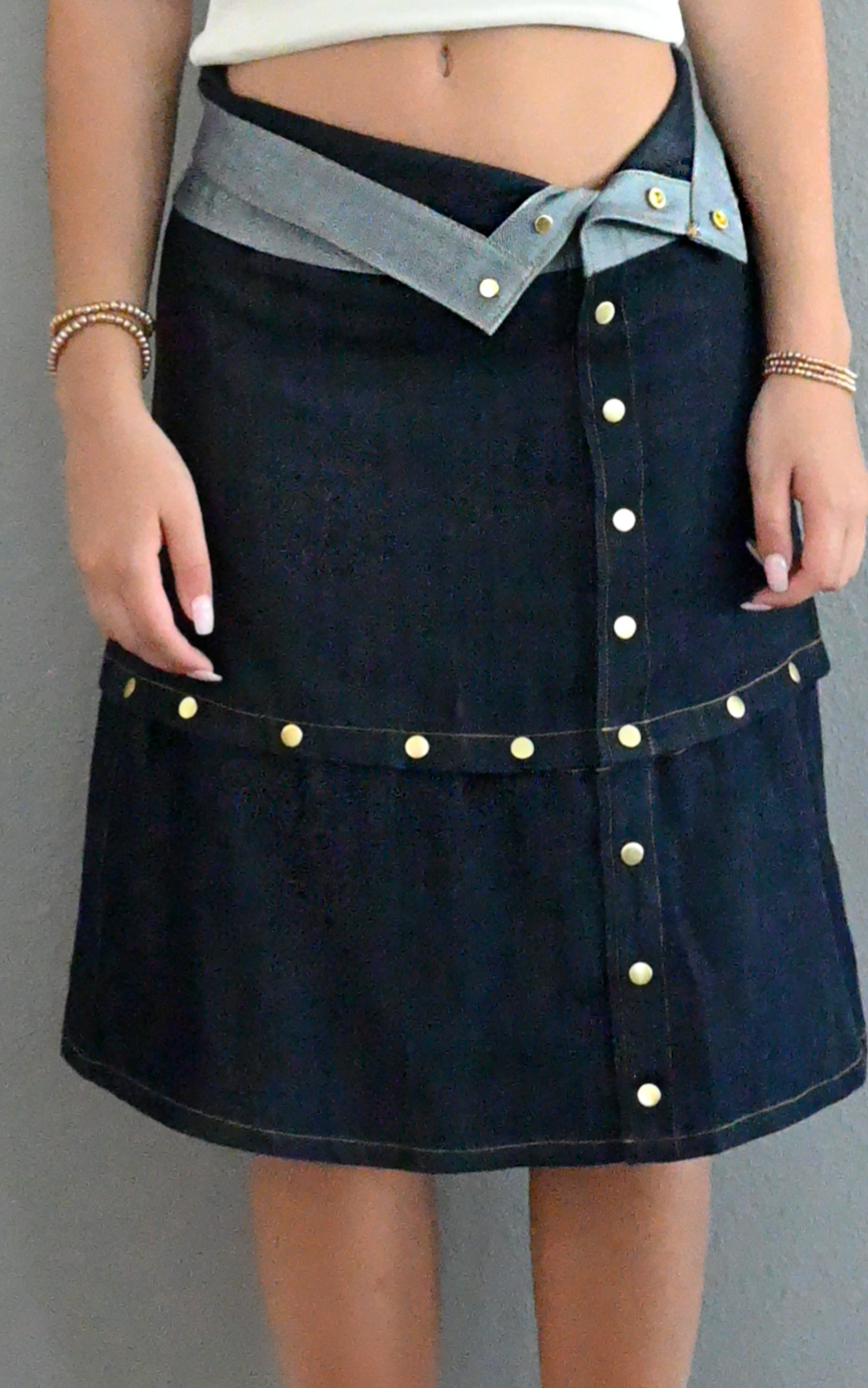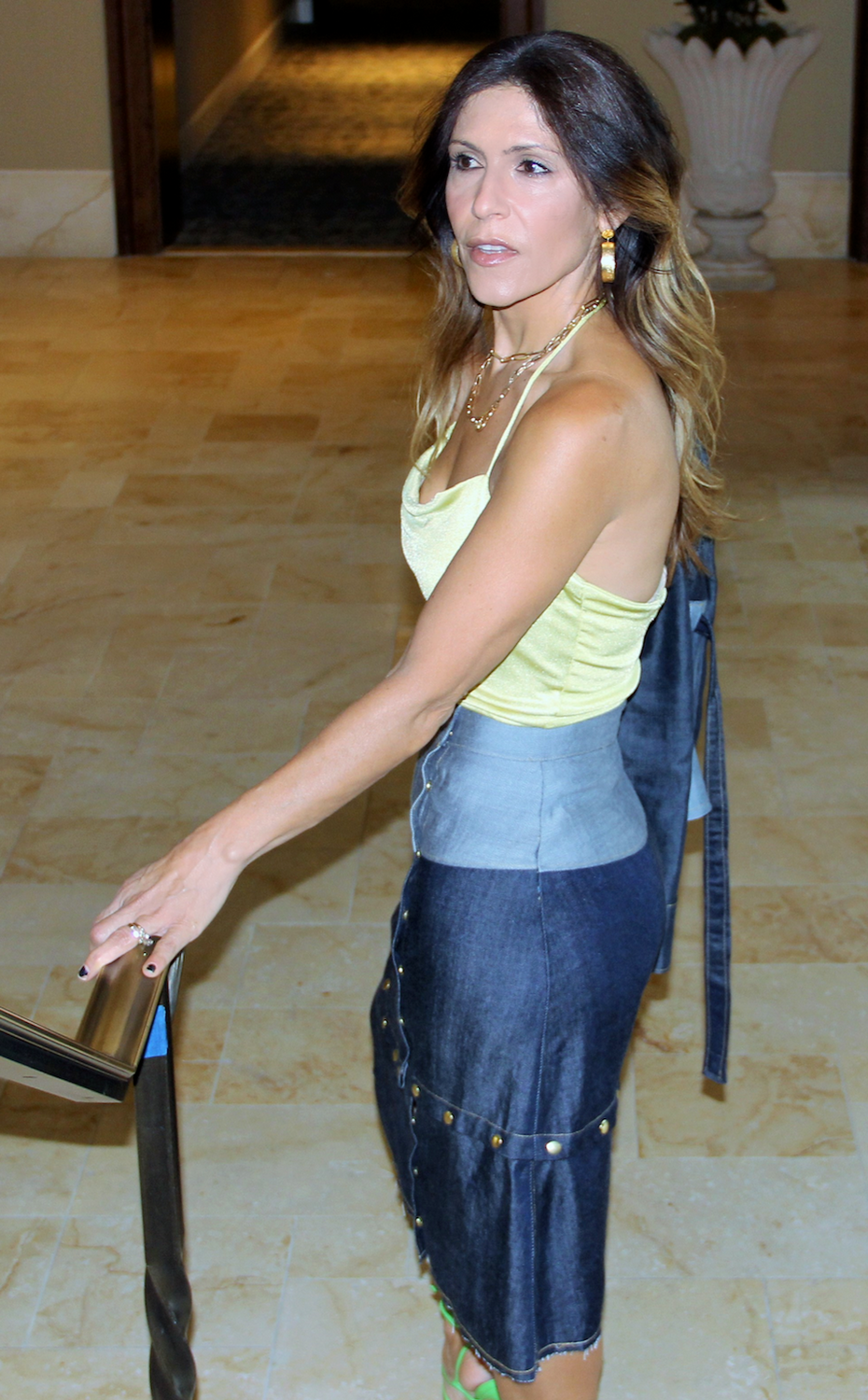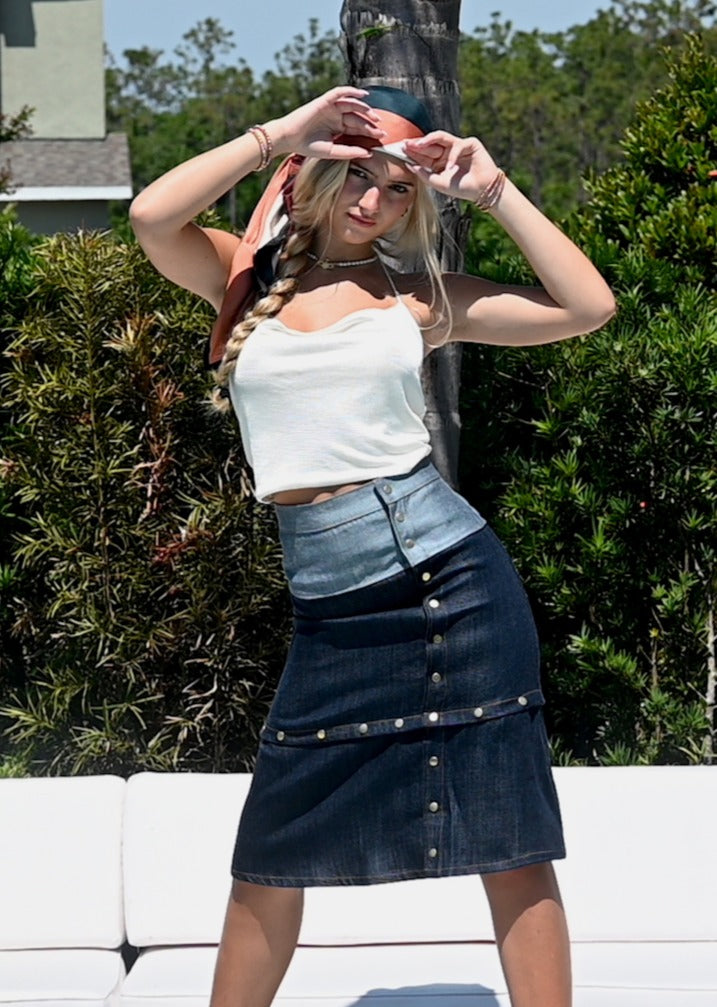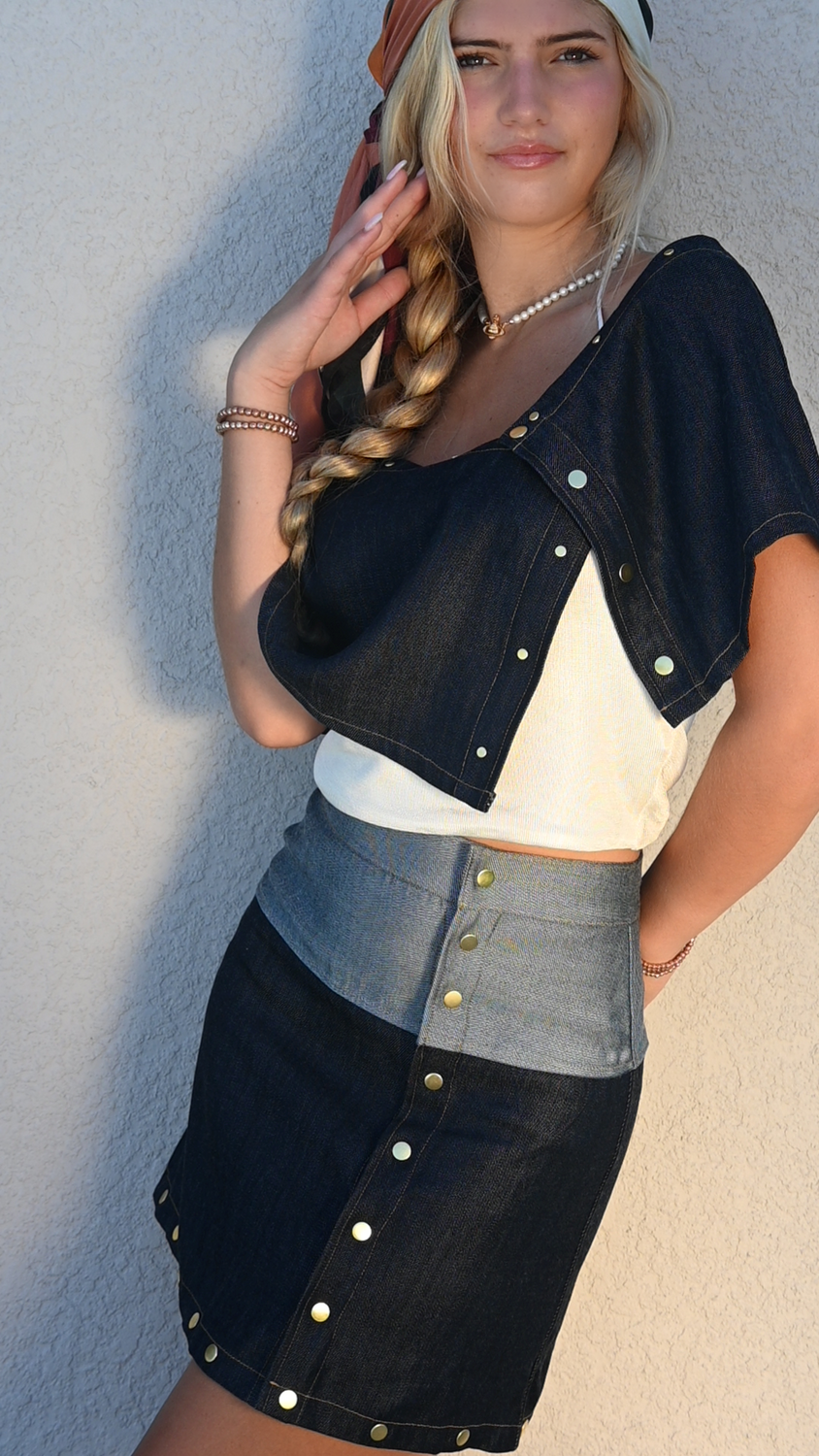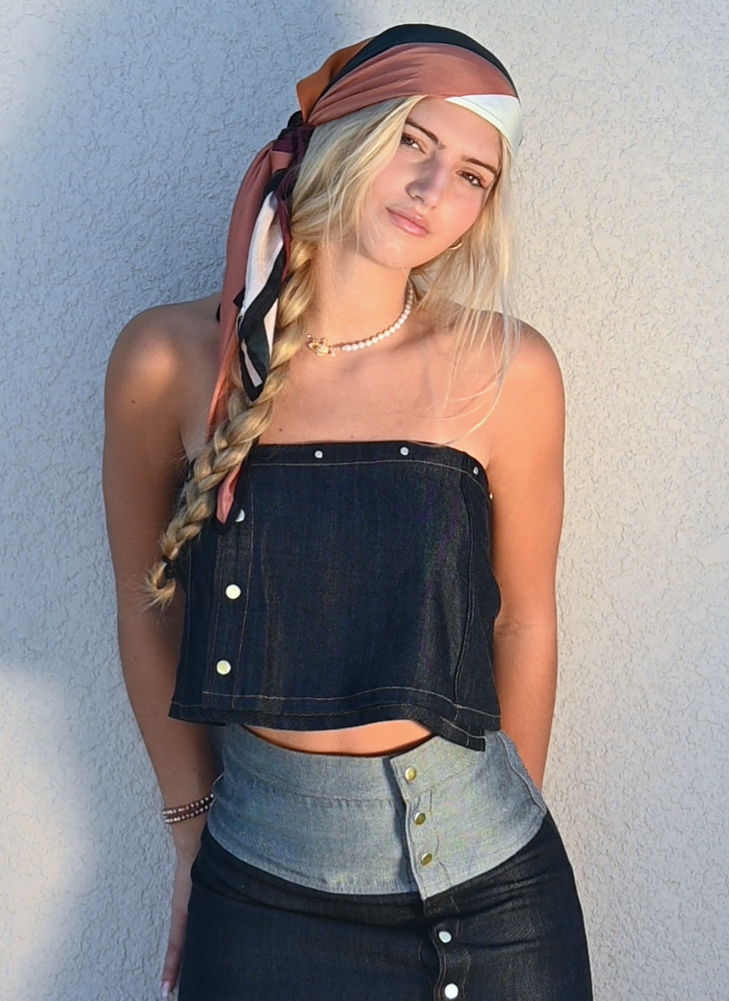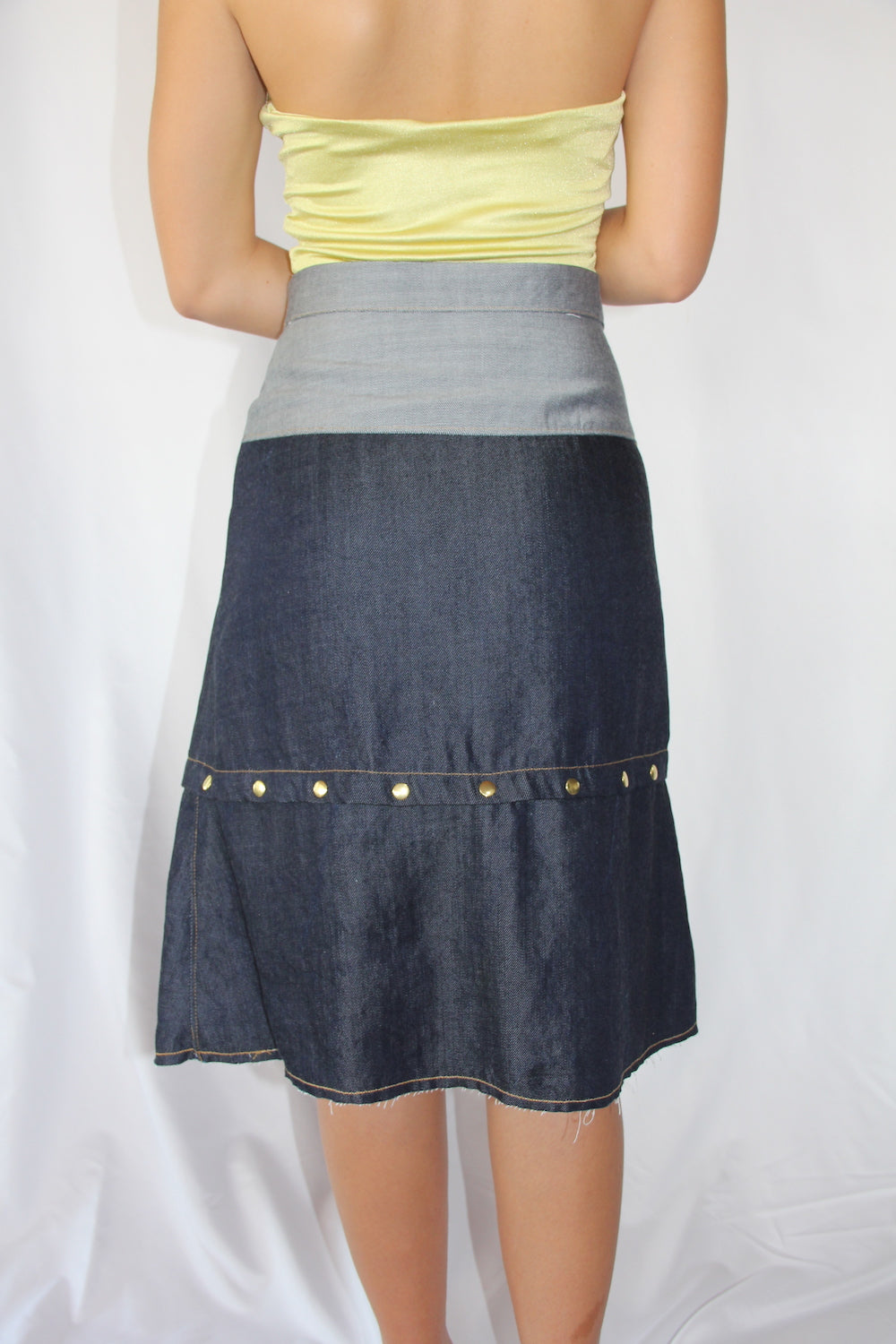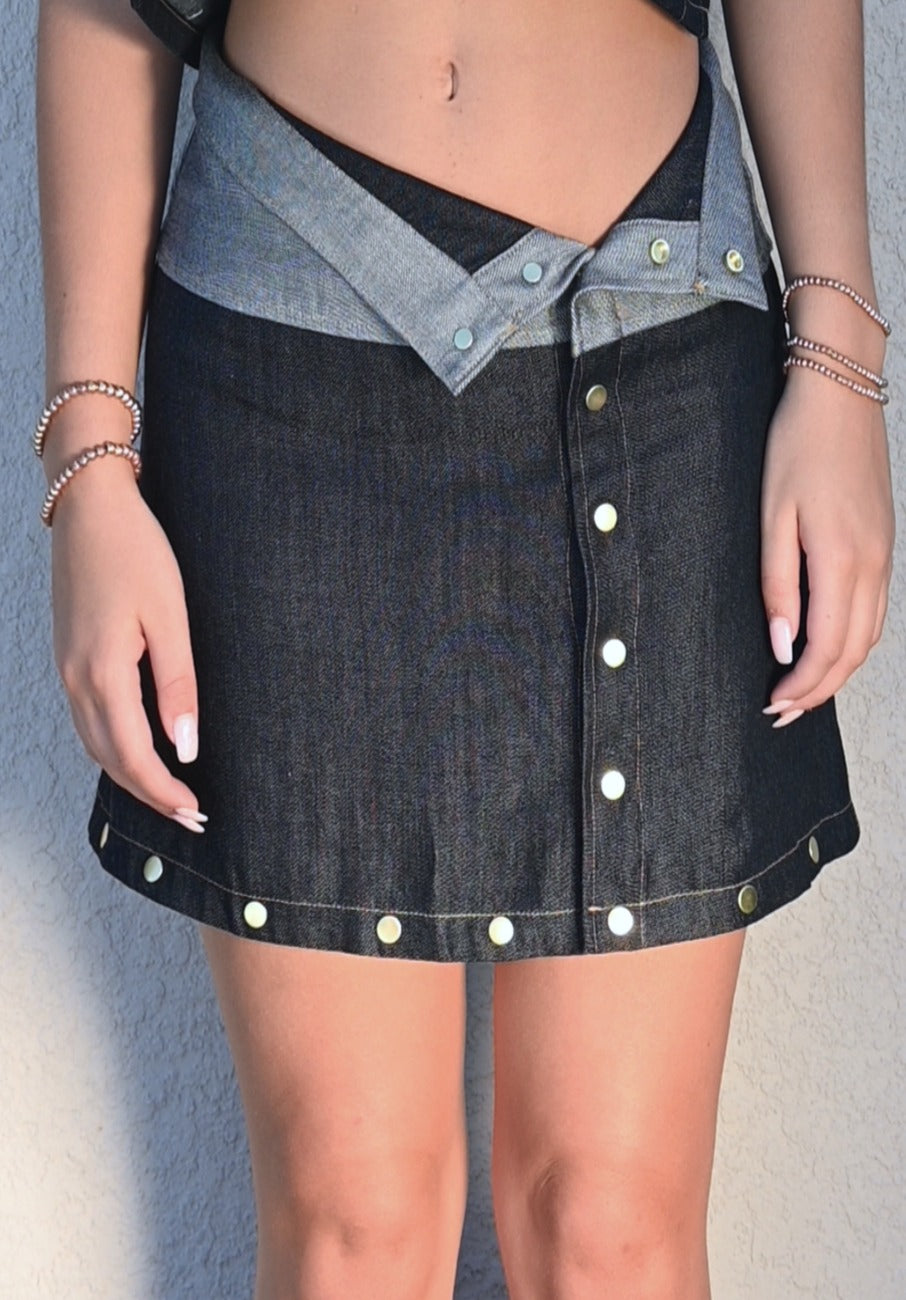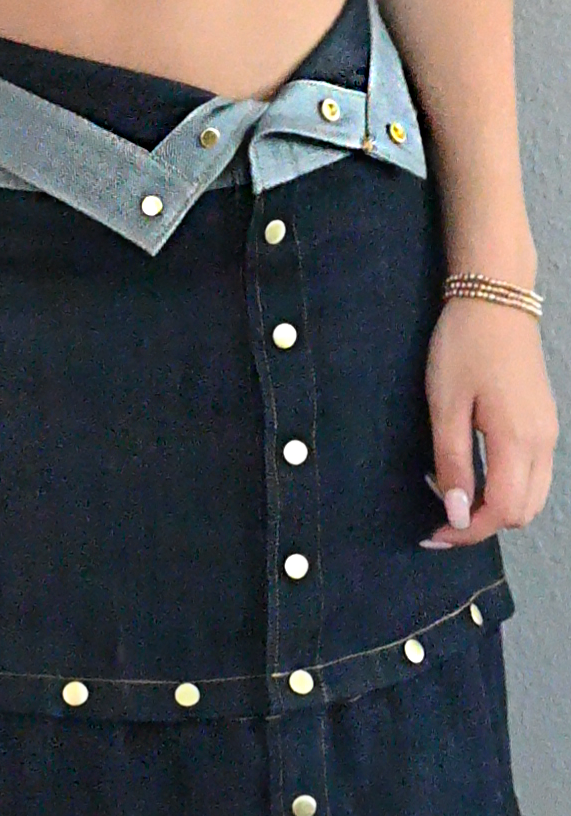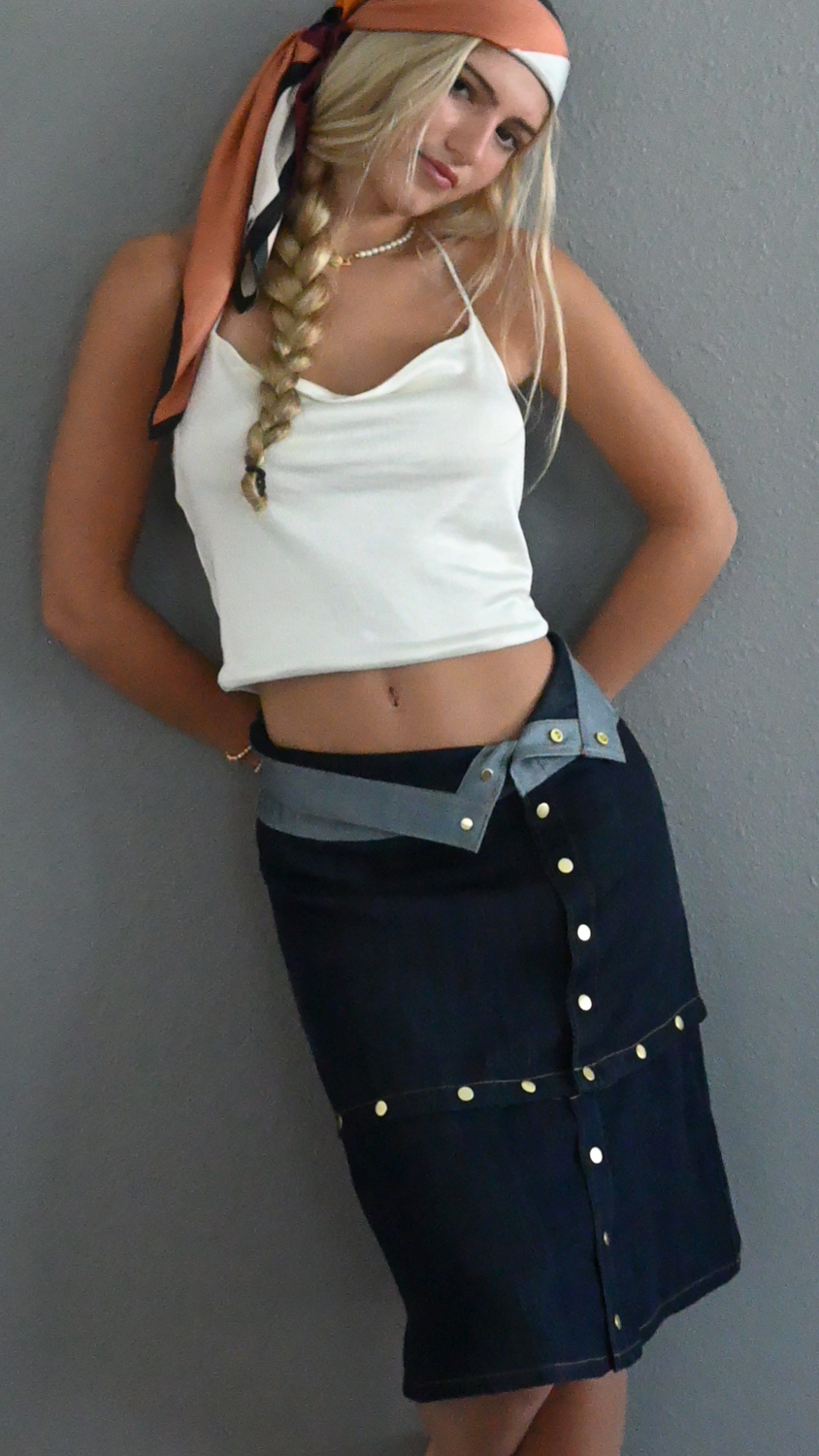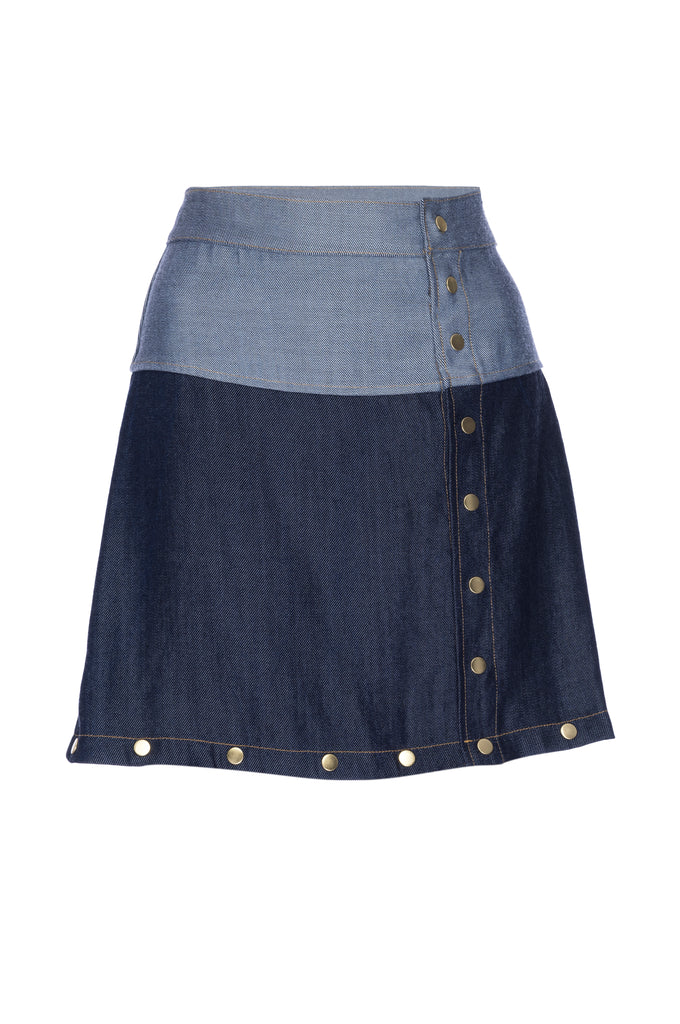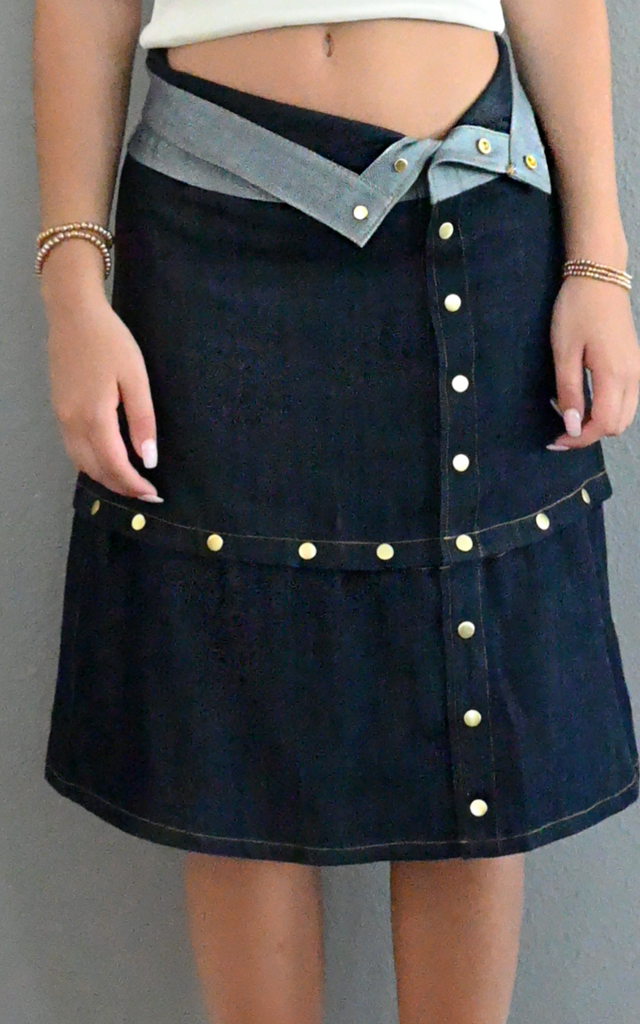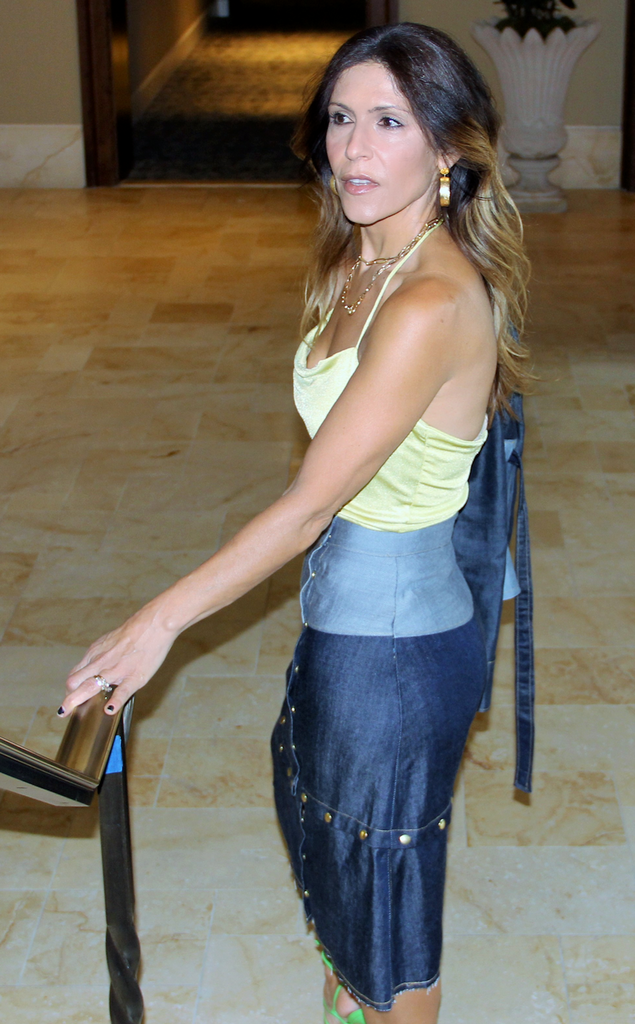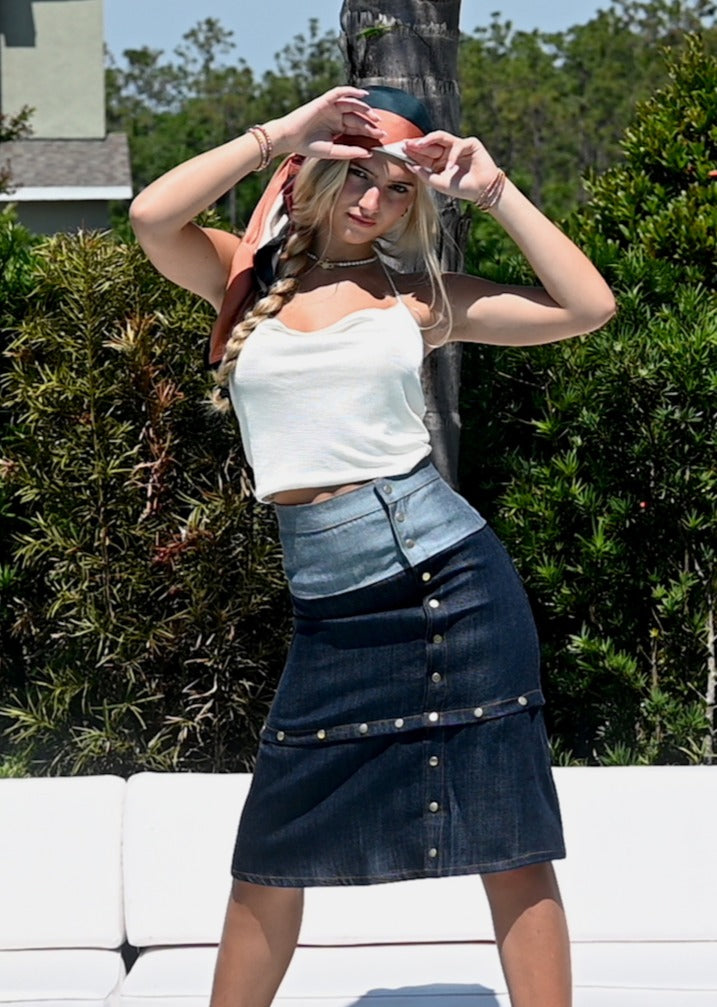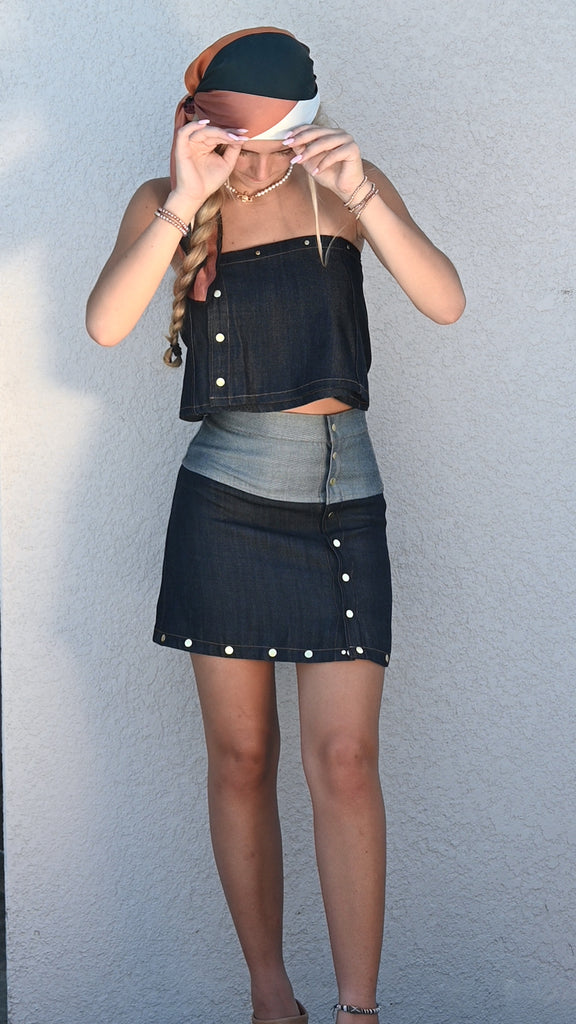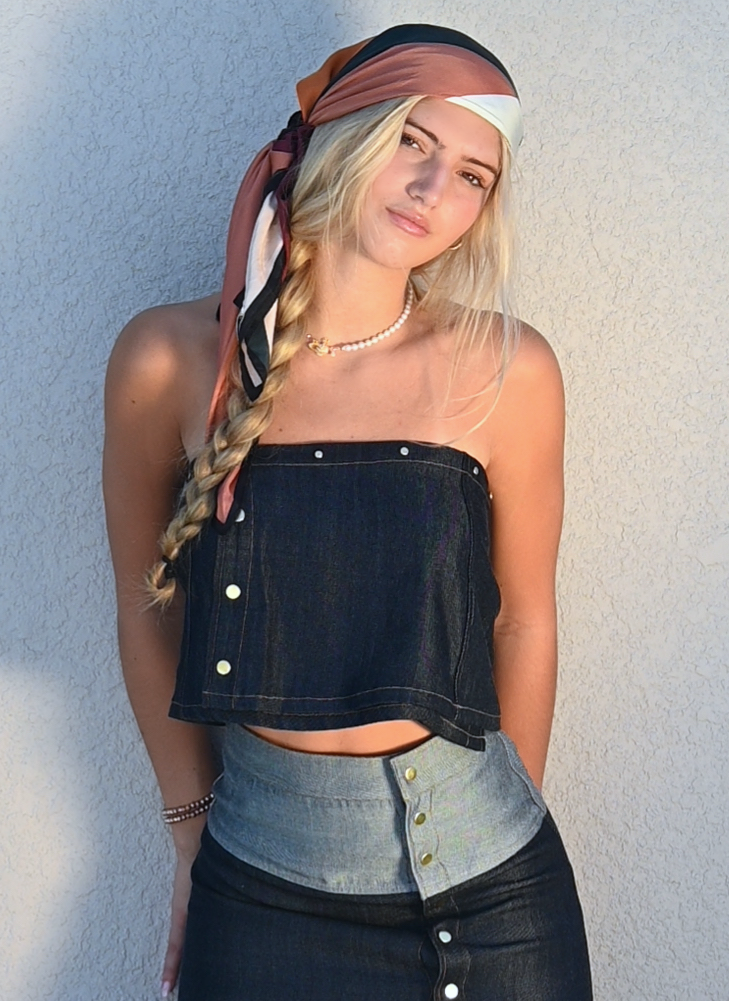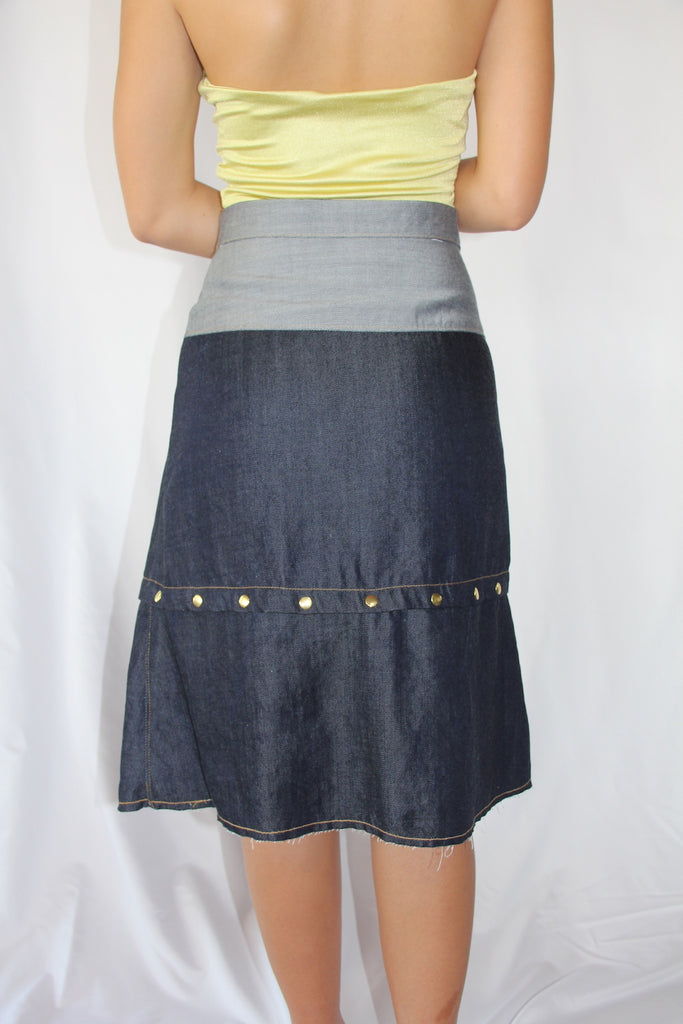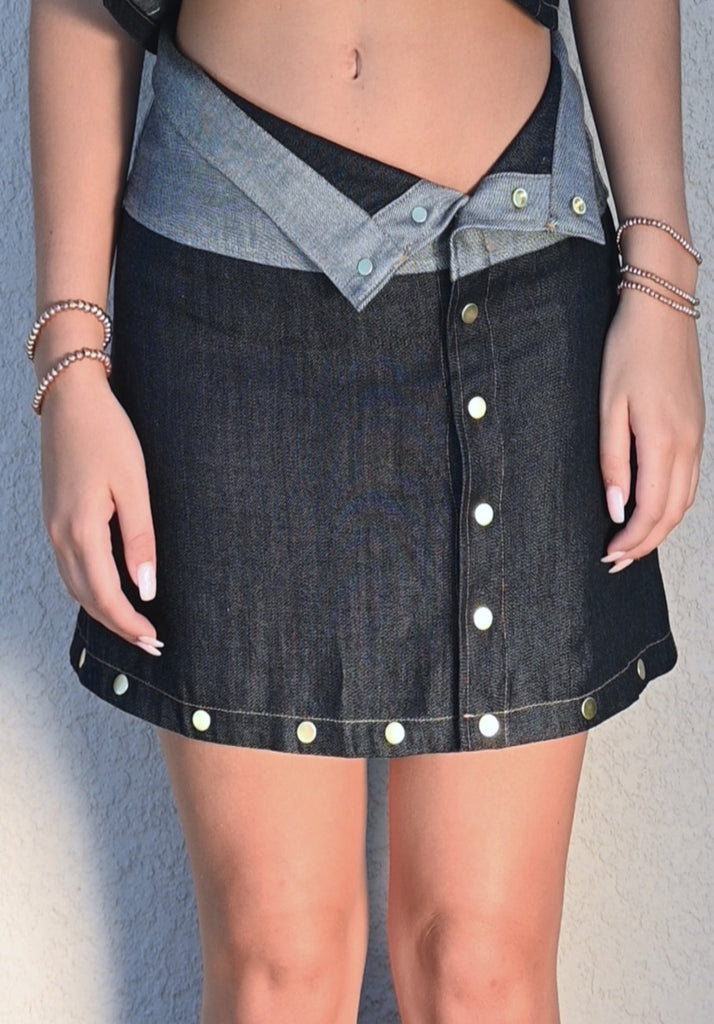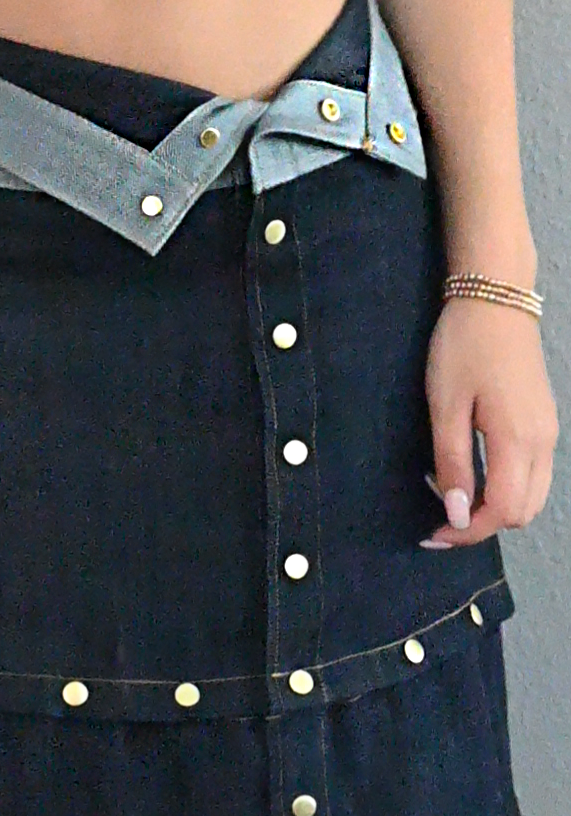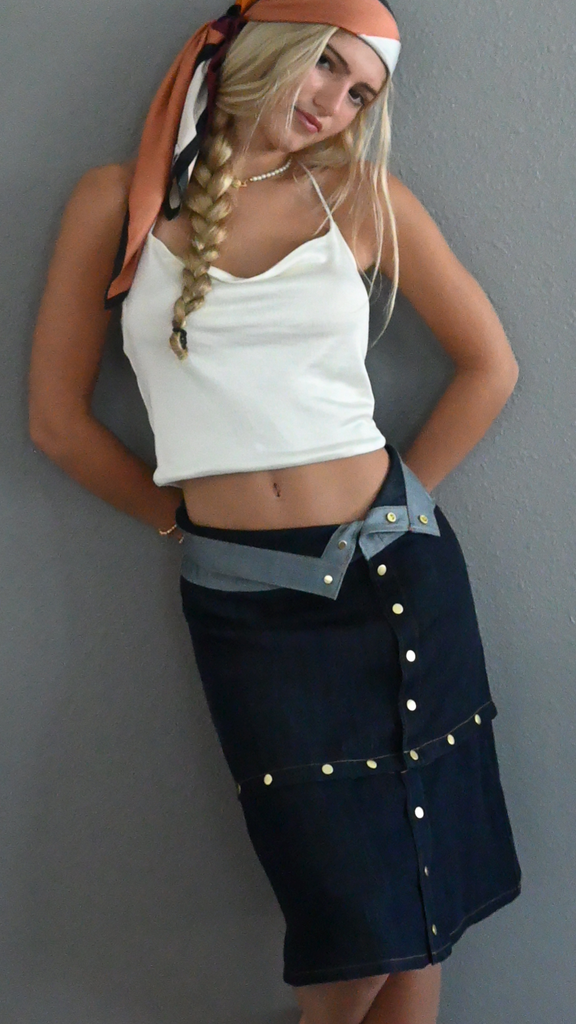 On Sale
GIA Antiqued Multi-length Denim Skirt
DETIALS:
Our Gia denim skirt is multi length and multi functional.  With a multitude of high end brass shiny gold snaps, simply snap on or snap off length to please your desired mood.  Use your extra length as a strapless crop top or a mini pancho. Even though this skirt was designed as a high waist, simply unsnap a few snaps on the waist and fold over for a drop waist look. You get multiple looks + products all in one. 
Utilizing both the front and back side of this textile, the denim has a natural antiqued finish which can be altered with each wash.  The pre-washed denim is in fact machine washable although we recommend dry cleaning after a few wears.  The high end snaps were placed down the front of one leg for slit options and unsnaps in a particular direction to give you a more slimming look.  Unlined with inside bias finishes.
Pairs great with our ELLA, BELLA, CELINE, well frankly any of our tops.
CARE + CONTENT:
Upcycled cotton/rayon blend/ brass snaps
Green dry clean or machine or hand wash in cool water.  Lay flat to dry.  Iron and steam are ok.
FIT:
XXS: waist 25", hips 32", mini length 16.5", midi length 25"
XS: waist 26", hips 34", mini length 16.5", midi length 25"
S: waist 28", hips 36", mini length 17", midi length 25.5"
M: waist 30", hips 38", mini length 17.5", midi length 26"
L: waist 32", hips 40", mini length 18", midi length 27"
XL: waist 34", hips 42", mini length 18.5", midi length 27.5"